It's pretty much assumed that everyone loves Beyoncé, right? Well, unfortunately I'm one of the [apparent few] people that isn't in love with 'Queen B'.
But, that doesn't mean she doesn't matter.
Media is impossible to avoid – it's a way we connect with friends, family, and with the world around us, and it's how we discover the latest trends and news. Your girl Beyoncé is a prominent figure in today's mainstream media, with her fame making her unbelievably influential. Beyoncé is known for her bold music and lyrics, and for being a mature and confident woman of colour (among other things, of course). Ever since emerging as a solo artist in 2003, she has blown up as one of the most influential women of all time.
But why?
As a young girl who wanted to be a singer, it was nice seeing and hearing a strong woman take the lead across the radio. Growing up, it was amazing to see someone so important and so well loved who had some curves, who wasn't super skinny. It felt like I was kind of like her – just a little bit, only in small ways. But it's nice going online and seeing someone kind of like yourself kicking ass (whether you're a big fan or not). It says "you can do it too." As a woman of colour, Beyoncé has had to deal with an unimaginable amount of discrimination (something we all experience in our lives, one way or another), but she's made it through. I think we all find a little bit of ourselves in Beyoncé.
In early March, 2018, Beyoncé announced that she was going vegan in preparation for an upcoming festival. The response was unbelievable, with her fans not only supporting her decision, but many of them turning vegan too. Thousands of people she has never met changed their lifestyle for her. Beyoncé not only has media influence, but she has influenced the real world too.
It makes me wonder who really has all the power in today's world. Is it people like Mark Zuckerberg and Jack Dorsey? Or is it people like Beyoncé, and all the other media creators? If Beyoncé says jump, people jump. If Beyoncé promotes something, people buy it. So what if Beyoncé one day decides to boycott a website, or openly decides she doesn't like someone/something? We find ourselves in people like her, and we tend to trust people more when you relate to them – think about the power we are giving people, and make sure it's going to the right people.*
To some, Beyoncé is just a singer. To others, she's God. Either way, Beyoncé has influence, and she matters, whether you like it or not.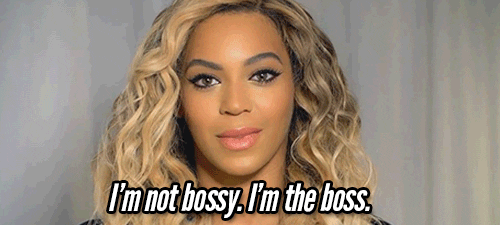 *I'm not saying boycott Beyoncé – I think she is one of the right people.